Morgan James Publishing was founded in 2003 by David L. Hancock, a mortgage banker at the time, who had written a book and been less than thrilled with the conventional book publishing process—yet pleasantly surprised by the immense power of publishing a book.
Created by an Entrepreneurial Author for Entrepreneurial Authors, Morgan James became the first hybrid publisher to blend the strength of traditional publishing with the flexibility of self-publishing.
 "Morgan James makes an extraordinary effort to help its authors to grow their own business," comment Publisher's Weekly's Lynn Andriani and Jim Milliot.
David, with his bride, Susan, named the new company after their two children, daughter Morgan Renee and son Ethan James.
In just over ten short years, Morgan James Publishing has grown from publishing 6 books per year to publishing an average of 150 front list titles each year, with a backlist of over 2,000 titles.
Morgan James focuses on four book categories: Nonfiction, Fiction, Faith, and Kids.
Morgan James Publishing is regularly ranked by Publisher's Weekly as one of the fastest growing publishers in the nation.

Morgan James ranked #44 on Fast Company's Fast 50 for its significant accomplishments and impact on the industry over the last ten years.
Our Story
Click each toggle below to read each section of Morgan James' story, as told through a case study of its Founder, David L. Hancock.

Guerilla Marketing Press
focused on the very successful Jay Conrad Levinson's Guerrilla Marketing Brand, providing businesses with unconventional methods to reach their conventional goals
Locations
Headquartered in New York.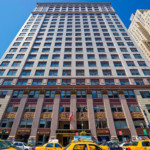 5 Penn Plaza, 23rd Floor, Manhattan, New York, 10001

Our Madison Square Garden Headquarters is located at 5 Penn Plaza on 33rd Street and 8th Avenue. This Midtown West office is across the street from Penn Station, only a block away from your subway stop.

Madison Square Garden is also across the street from our Headquarters. You can go right from your visit to watching the Knicks and Rangers play. Penn Plaza is next door and offers you a huge selection of shopping, dining and lodging options.
Administration offices in Virginia.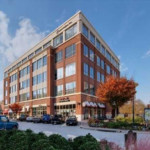 11815 Fountain Way, Suite 300, Newport News, Virginia, 23606
Our Oyster Point office space is located at 11815 Fountain Way in Newport News, Virginia. In the heart of City Center where many events take place at Fountain Park. Shopping, retail, and dining conveniences are easily accessible from the office. City Center is steps away and popular restaurants such as Red Robin, Texas Roadhouse and Salsa's are in close proximity.
Acquisitions office in Nashville.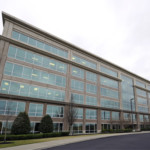 725 Cool Springs, Suite 600, Franklin, Tennessee, 37067
Located in the heart of the edge city of Cool Springs in Franklin, with a stunning lobby and reception area, scaled wood finishes and chrome accents. Located in the Highwoods III building, close to I-65, at Cool Springs II. Located just outside of the prestige Nashville metro area, Williamson and Davidson counties. The office is close to amenities such as shops, hotels and restaurants.
Acquisitions office in Melbourne, Australia.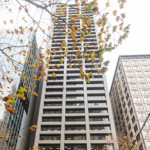 Level 32, 367 Collins St, Melbourne, 3000
Located on the top floor of one of Melbourne's most prestigious addresses, 367 Collins Street. Positioned in the heart of Melbourne's Central Business District (CBD), this centre features floor to ceiling windows showcasing sweeping views of the Melbourne Cricket Ground (MCG), also known simply as "The G", Port Philip Bay and towards Geelong. This location provides seamless connectivity with direct access to train, tram and bus transport. The Centre is within 400 meters of Flinders Street Station and has excellent tram access routes to the south, south-east and western suburbs.
The 367 Collins Street Centre is immersed in Melbourne's city life with everything at our doorstep including retail amenity, eateries, theaters and gym. This location is in a contemporary environment in the heart of the City's financial district.
Acquisitions office in Vancouver, British Columbia, CANADA.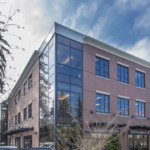 15300 Croydon Drive, Suite 300, Surrey, British Columbia,V3Z 0Z5
In the heart of south Surrey, the tech-powered office space at 15300 Croydon Drive positioned in Fraser Valley's thriving business hub. Right off of Highway 99, this great location offers local professionals a contemporary space to work and meet with authors in a sophisticated setting. The building's diverse tenant roster includes attorneys, accountants, financial professionals and more.
Grab coffee at Tim Horton's or Starbucks just minutes away. And for lunch, you can take a short drive to popular food chains like Subway or treat clients to a great selection of upscale eateries including Tap Restaurant and The Keg Steakhouse & Bar.
Acquisitions office in London, UK.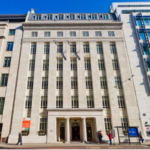 16 St Martin's le Grand, London, EC1A 4EN
The serviced offices in this majestic period building is very close to St Paul's tube and City Thameslink station, with a grand entrance and reception area.
Adjacent to prestigious international banks, the London Stock Exchange and the Old Bailey, the building is in the heart of the City's financial district.
Associations & Accolades
The Association of American Publishers (AAP) Dun & Bradstreet business information: D&B D-U-N-S Number: 14-998-4655 Publisher's Weekly's Fastest Growing Press Fast Company Magazine #44 on the Fast50 Google Marketing Partner Habitat For Humanity Peninsula and Greater Williamsburg Building Partner Habitat For Humanity Peninsula and Greater Williamsburg Board of Directors Ingram Publisher Services First High Volume Title Publisher NASDAQ – Opening Bell Ceremony December 17, 2008 North American Industry Classification System (NAICS): 511130 Standard Industrial Classification (SIC): 2731, 2741