Morgan James London: Expanding Representation & Distribution
Morgan James Publishing would like to announce the opening of our new London office on St Martin's le Grand. Situated in the heart of London's financial district, two blocks east of the London Stock Exchange, the office will serve as the headquarters for Morgan James throughout the UK. We are looking forward to discovering and collaborating with all the wonderful English, Scottish, Welsh and Irish entrepreneurial authors whose cultures have made amazing contributions to the publishing industry with their rich literary history.
Morgan James would also like to announce greater distribution throughout the UK, thanks to a recent partnership agreement within the IPS Global distribution network. This new relationship will allow us to use long-established distribution channels utilized by over 200 mainstream publishers throughout the UK, resulting in greater efficiency, value and representation for Morgan James Publishing.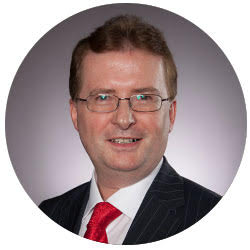 Lastly, to fulfill our goal of creating valuable, mutually beneficial relationships, we would like to introduce our newest team member in London. This is a big deal for us as we have been wanting, and waiting, for the right timing and the right people since 2004 when we first established London as a future growth point for Morgan James, Tony Lynch.
Tony is an entrepreneur, who has an international business development coaching and training company called Keep Thinking Big. He has been featured in Inc in the '100 Great Leadership Speakers for your next Conference' as well as being a TEDx speaker. Tony has spoken in many different countries as he works with business leaders to enhance their team engagement, performance, productivity and profitability.