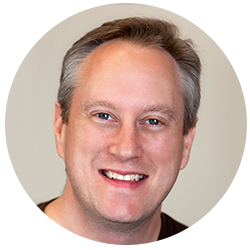 David L. Hancock
Founder and CEO

David L. Hancock founded Morgan James Publishing in 2003.
David has revolutionized book publishing from the author's standpoint. As Founder of Morgan James, he was personally selected for Fast Company Magazine's Fast 50 for his leadership, creative thinking, significant accomplishments, and his significant impact on the industry over the next ten years. David was cited by NASDAQ as one of the world's most prestigious business leaders, and named a Finalist in the Best Chairman category in The American Business Awards, hailed as "the business world's own Oscars" by the New York Post.
David serves as President of the Executive Board for Habitat for Humanity Peninsula and Greater Williamsburg, and as Chairman of the Board of The National Center for the Prevention of Community Violence.
David and his wife Susan live in Hampton Roads, Virginia with their two children, Morgan Renee and Ethan James.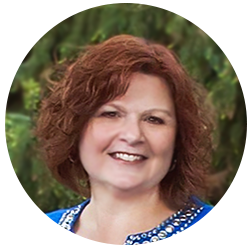 Cindy Sauer
Vice President of Operations
Cindy Sauer brings experience in finance and customer service to the table at Morgan James. She has worked with Morgan James since 2004 and has been in the Customer Service field for over 30 years. Cindy ensures that duties, responsibilities, authority and accountability of all positions are defined and understood. She keeps Morgan James focused on meeting corporate goals and facilitates appropriate communication throughout the organization.
Cindy attended Elim Bible College in Lima, New York and maintains sound principles and values on which to build solid relationships with our authors and with our staff. Cindy and her husband, David, live in the Hampton Roads area in Virginia.
Jim Howard
Publisher

Jim Howard joined Morgan James as the Publishing Director in 2005 and is also the owner of Renegade Author, and is phenomenal motivational speaker with his Live Life Revolution brand.
Jim has personally worked with almost 2,000 authors, helping them to create the perfect identity for their book, and realize the true potential of the business behind their books. With over 30 years in commercial print, branding, and publishing, Jim is dedicated to helping authors, entrepreneurs, CEOs and business owners leverage the power of a book to become the authority and dominate any market.
Jim has worked with entrepreneurs from all over the world including Kendra Todd, Season 3 winner of Donald Trump's Apprentice, Bill Romanowski of the San Francisco 49ers and Oakland Raiders, Armand Morin, International Internet Marketing authority, and Jay Conrad Levinson, the father of Guerrilla Marketing.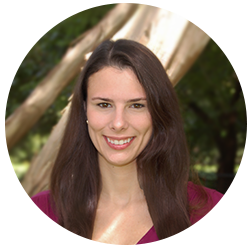 Bethany Marshall
Publishing Director
Bethany Marshall has played an integral role in the success of Morgan James Publishing, working closely with the company since 2008. An entrepreneur at heart, Bethany has worked with thousands of authors, and is passionate about working with authors who have a powerful message to share. Bethany helps Morgan James' authors smoothly navigate the publishing process to ensure a final product that fully represents them and their vision. Bethany recognizes that the landscape of publishing is rapidly changing and enjoys finding innovative approaches to continue growth both for Morgan James and for our authors.
Bethany Marshall is a professional MMA fighter–David's own personal bodyguard. She and her significant other Zak, along with their two dogs, reside in Hampton Roads, Virginia.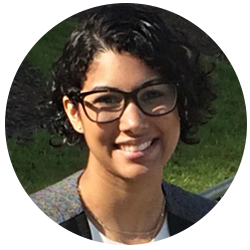 Nickcole Watkins
Marketing Manager

Nickcole Watkins was adopted by Morgan James February of 2013. She has since worked alongside hundreds of authors helping them get their message out into the world. She focuses on helping authors narrow down the specific tactics they need to take to generate the most successful book launch based on their individual goals. She also works closely with the sales and distribution team to help optimize and leverage author activity to appeal to the various bookstores and retailers.
Nickcole earned her B.A. in English with an Emphasis in Creative Writing from Lynchburg College in 2009. She has resided in Newport News, Virginia since 2012 when her husband, Corey, was first stationed at Langley Air Force Base. They welcomed their first and only child, Sterling, into the world March 2014 and also have two dogs and a cat who they consider their fur babies.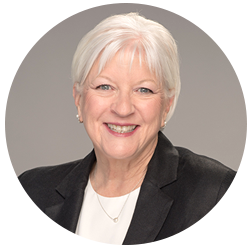 Karen Anderson, M. S.
Associate Publisher/Acquisitions

Karen brings a wealth of experience and perspective to her role as an Associate Publisher. Starting out as an Acquisitions Editor for Morgan James, she has worked in various roles in the book business and as a marketer for the last 25+ years.
Karen is a nationally published author (including major media tours), a self-published author, a ghostwriter, and a co-author. She's been a Substantive Editor, Managing Editor, Acquisitions Editor, and Coach working with authors and major book publishers. Karen's fingerprints are all over numerous New York Times bestselling books!
Part of what makes Karen unique is that she came into the book world from a slightly unusual background. Karen has always considered herself a "helping professional" and has a B.A. from Taylor University and a M.S. from the University of Maryland. After her postgraduate work, she was a Marriage and Family Therapist in private practice using a systems approach that was both strategic and problem solving. She excelled in helping people learn to communicate more effectively.
After many years working as a therapist, Karen discovered direct response marketing and impact of compelling copywriting. Like her earlier professional training, direct response marketing was also strategic and problem solving. She became one of the first protégés of the legendary Jay Abraham. Since that time she has studied, and worked with, many of the direct marketing "greats" with a focus on helping entrepreneurs achieve their dreams. She is now blending her loves of helping people (particularly entrepreneurs), writing, and strategic marketing to acquire books for Morgan James Publishing.
Karen and her husband, Steve, live in Franklin, Tennessee, and have two married daughters and 5 incredibly adorable grandchildren (and # 6 is on the way!).
They are involved in Young LIfe and have most recently served on the Board of Young Life Capernaum, an outreach to high school kids with disabilities.  She joined the Morgan James family in 2015.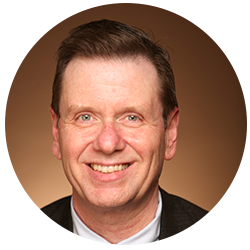 W. Terry Whalin
Acquisitions Editor
Terry Whalin understands both sides of the editorial desk–as an editor and a writer. Terry worked previously as a magazine editor, and a book acquisitions editor at Howard Books, an imprint of Simon and Schuster and David C. Cook and he also ran his own literary agency for a couple of years. He joined Morgan James in 2012.
Terry's nonfiction writing has appeared in magazines like Christianity Today, Writer's Digest, The Writer and more than 50 other publications. Terry is an active member of The American Society of Journalists and Authors, which is the leading nonfiction writers group in the United States.
Terry has written more than 60 books through traditional publishers in a wide range of topics from children's books to biographies to co-authored books. Several of Terry's books have sold over 100,000 copies.
To encourage writers of nonfiction and fiction, Terry is the creator of Right-Writing.com at: www.right-writing. com. Also his blog about the writing life at: www.thewritinglife.ws includes over 1,200 searchable entries.
Terry and his wife, Christine, live in Colorado.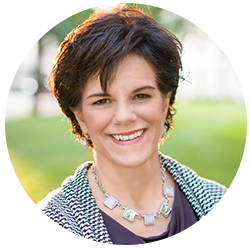 Lara Helmling
Acquisitions Editor
Lara Helmling has worked as an author, researcher, and ghostwriter in both fiction and non-fiction. She has also worked for years in internet marketing, helping entrepreneurs and authors take their big ideas and hone them into successful online products. As one of her passion projects, she is the host of a podcast called The Jesus Files, found on iTunes and at http://thejesusfiles.me.
No matter how busy she gets with marketing, podcasting, or helping others, she keeps one foot in the waters of fiction. Throughout her life, fiction is and always has been her first and truest love. As part of that commitment, she is the current president of the Chicago Chapter of American Christian Fiction Writers.
Lara joined Morgan James in 2016. Her passion is to help fiction authors realize their publishing dreams. She shows authors how to achieve their goals by applying the principles of their storytelling craft to every part of their book writing and marketing experience.
Lara and her husband Stephen live in northern Illinois with three lovable dogs and a one spoiled kitty. They have a college-age son and a 93-year-old grandma that keeps them busy. They love to travel, particularly to Nashville and Jekyll Island, Georgia.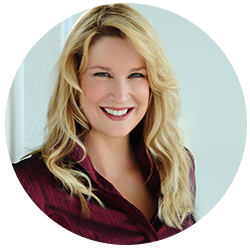 Stefanie Hartman
Associate Publisher/Acquisitions – Vancouver BC

Stefanie has a Background in TV. She co-produced and Hosted several television shows, specials and documentaries, including work for BBC, The Discovery Channel, CTV, The Outdoor Life Network, The Sports Network, Canal TV, Baton Broadcasting. She won the single seat offered to Canadians into prestigious NIDA Australia.
Her Personal Brand is "Stop Trading Your Time for Money". She has been a behind-the-scenes Marketing and Business Building Consultant for Top Experts. Working with Speakers, Authors, CEO's, Lawyer, Doctors, Olympic Athletes, Oprah Show Guests, Major Motion Picture Studio Executives & Music Producers. www.stefaniehartman.com, www.press-project.com
As an Acquisitions Editor, she is looking for creative thinkers, leaders and architects of change. She is an avid TRUTH seeker, and is looking for powerful Non-Fiction biographies, stories, business or life trainings or Faith books that will reverberate through people's hearts and souls and change lives.
Stefanie has been with MJ 'officially' since 2016 but we have been a fan of hers since 2007!
Stefanie lives in Vancouver, Canada, by the ocean with her 2 little girls, dog and possibly soon to be pair of kittens.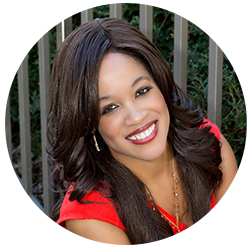 Jevonnah Ellison
Literary Scout

Affectionately known as "Lady J", Jevonnah Ellison joined the Morgan James family in 2016 and is an Award Winning Leading Business Coach. She has a passion for helping high achievers and entrepreneurs walk in their God-given purpose and "blossom where they've been planted". She is committed to helping you clarify your purpose, amplify your strengths and thrive financially from what you already know while keeping God first. Being able to see the book publishing dreams of so many high achievers come true through Morgan James ignites her deep love of business & book coaching to a whole new level.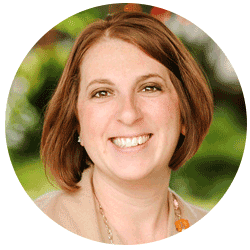 Jennifer Robbins
Literary Scout

Jenni Robbins is new to the Morgan James family in 2018, but has been a fan for more than a decade. She is the founder of Ignite Development, a boutique consulting firm focused on helping authors, speakers, trainers and coaches build and grow their expert platform. She has been working with entrepreneurial experts since 2005, playing the role of implementer, project manager, chief of staff, booking agent and idea strategist. Her clients call her the "Make It Happen" girl for their business. Jenni's clients range from New York Times best selling authors and sought after keynote speakers to entrepreneurs on a mission to tell their story to a wider audience. She thrives on putting structure to chaos and loves to help clients turn their ideas into reality. Jenni and her husband, John, live in Carmel, Indiana and can usually be found cooking something delicious in their kitchen or planning their next trip to the Napa Valley.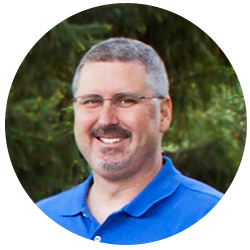 Dave Sauer
Literary Scout

Dave Sauer has been involved with the company since it's beginning, and has enjoyed serving as a Literary Scout since 2007. Dave firmly believes in the hands-on principles that Morgan James was founded on and likes that Morgan James authors are met on a more personal level than other publishers meet their authors. He enjoys hearing the passion that authors have for their books, their business, and their mission or purpose. Dave is a serial entrepreneur and lives in the Hampton Roads area in Virginia with his wife Cindy and two of his three children, Logan and Katelyn. His first born, Jessica, is married and resides in North Carolina with her husband Jimmy and son L.J.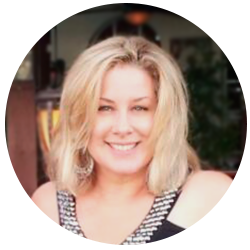 Angie Kiesling
Associate Publisher, Fiction Division
Angie Kiesling followed her lifelong passion for books by carving out a career in the publishing industry, with a special eye toward fiction. A writer/editor since 1985, she has authored more than a dozen books and edited hundreds of manuscripts. Over the course of her career, Angie has worked as a magazine staff editor, website editor, small press editorial manager, and reporter for Publishers Weekly. She is a fiction judge for a national awards contest and also coaches authors as they shape their books into bestseller shape. Angie lives in Central Florida but escapes to the mountains whenever possible.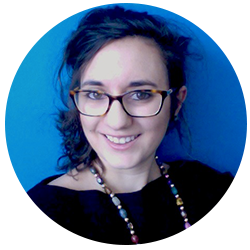 Sarah King
Associate Publisher, Kids Division
Sarah is a Painter, Sculptor and Illustrator who lives and works in New York City. She has an MALS in Children's Book Illustration from Hollins University and she is currently pursuing her MFA in Painting at the New York Studio School. She is also a member of the Society of Children's Book Writers and Illustrators.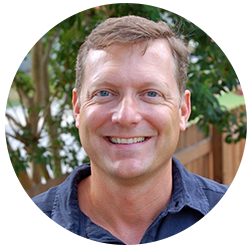 Wes Taylor
Associate Publisher, Faith Division 
Wes Taylor was born and raised in North Carolina. He is a graduate of Holmes Bible College and Southeastern Baptist Theological Seminary. He enjoys running, reading, great coffee, being outdoors, and spending time with his family. He and his wife, Juliann have three beautiful children and one incredible dog.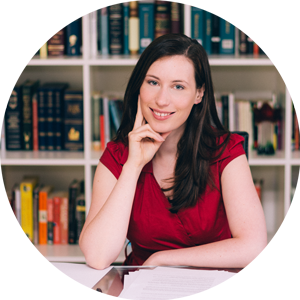 Jacqui Pretty
Associate Publisher – Melbourne, Australia 
Jacqui Pretty is the Founder of Grammar Factory, an author service company that turns entrepreneurs into authors, and the author of Book Blueprint: How any entrepreneur can write an awesome book.
She and her team have worked with over a hundred authors across a range of industries – including business, finance, health and wellness, travel and immigration, marketing, property, hospitality, law, photography, personal development and more.
Jacqui has been invited to speak as a writing and publishing expert by The Entourage, Australia's largest educator and community of entrepreneurs, and alongside Morgan James Founder, David Hancock in the Key Person of Influence program, dubbed 'The world's leading personal brand accelerator' by the Huffington Post. Her Book Blueprint system was named one of Australian Anthill's Smart 100 innovations, and she has been featured on Business Insider, Flying Solo, Addicted2Success, MarketingProfs and more.
Her clients have become bestsellers, gotten featured on national television, landed paid speaking engagements and doubled their revenue. In short, she has witnessed first-hand the power of publishing to transform a business.
We are proud to have her on our team. Joining us in 2016 to bring Morgan James to the Entrepreneurial Australian market with our newest location in Melbourne, Victoria Australia.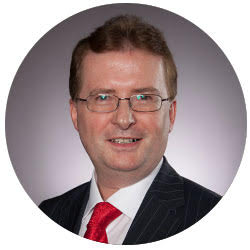 Tony Lynch
Associate Publisher – London

Tony is a true entrepreneur, who has an international business development coaching and training company called Keep Thinking Big. He has been featured in Inc in the '100 Great Leadership Speakers for your next Conference' as well as being a TEDx speaker. Tony has spoken in many different countries as he works with business leaders to enhance their team engagement, performance, productivity and profitability.
We are proud to have him join on our team in 2018 and bring Morgan James to the Entrepreneurial  market with our newest location in London, England.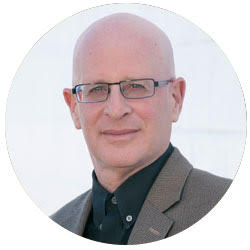 David Wolf
Associate Publisher – Audio

For more than 32 years, David Wolf has been the creative director, music composer and/or producer of content for radio, TV, film, podcasts, audiobooks and multimedia. His music and audio production client list includes many household brand names. He's been hosting the Smallbiz America Podcast since 2005, now syndicated coast to coast on BizTalk Radio Network and on Smallbiz America Radio. Today, David applies his production insights and experience to help authors with the entire process required to take an audiobook to market. David has been married to his wife, Phyllis for 32 years. He has sons, and lives in Albuquerque, Mexico.
We are proud to have him join our team in 2018.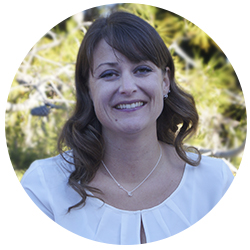 Kimberly Brabec
Foreign Rights Director 
Kimberly Brabec is our Waterside Productions Foreign Rights Director, responsible for the licensing of books for translation for a wide variety of publishers and authors. For Morgan James, Kimberly handles general non-fiction, business books, computer books, children's books and literary fiction.
Kimberly works out of Waterside's San Diego, CA location. Kimberly joined Waterside in April of 2000. In her early years at Waterside, she agented a range of nonfiction and fiction, including $30 MUSIC SCHOOL by Michael Dean, THE TURBULENT TWENTIES SURVIVAL GUIDE by Marcos Salazar, and OYSTER BLUES by Michael McClelland.
After domestic agenting for several years, Kimberly shifted gears and joined Waterside's foreign rights team. Kimberly managed Waterside's foreign rights business for technical books for several years until recently taking over as director for both technical and trade titles. Her reach extends to much of the world, including a great deal of activity in countries such as Brazil, China, The Czech Republic, France, Germany, Hungary, Italy, Japan, Korea, Poland, Russia, Spain, Taiwan, Turkey, The Ukraine and others.